Brief Introduction
Shine Star Eng. Steel & Welding LLC was established in 2005 as a general engineering, fabrication and trading company, to handle a diverse range of oil field fabrication and machining jobs for customers both in UAE and abroad.
Shine Star Eng. capability includes:-
Structural fabrications, Pipe work fabrications, Skid Fabrications, Fabrication/repair/alterations of ASME certified Pressure Vessels and Pressure parts, Machining and reconditioning of mechanical components, Site Fabrication and Erection of pipe works, mechanical structures and equipment.
The Fabrication Shops comprises of 20,000 sqft covered area and the open yard is of 30,000 sq ft. The machinery includes the rolling machine, shearing machine and Drilling machine The fabrication shop has expertise to handle Carbon Steel/Stainless Steel/Duplex/ Super Duplex Stainless Steel & ALUMINIUM materials.
The fabrication shop is Welding Machinery to carryout welding processes of GMAW/GTAW/SMAW.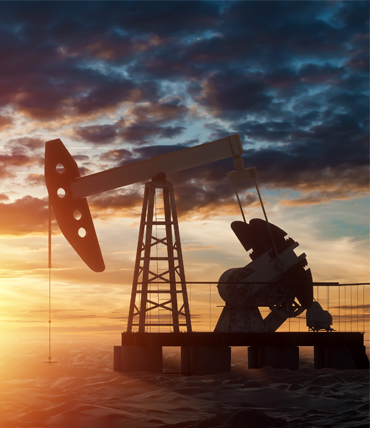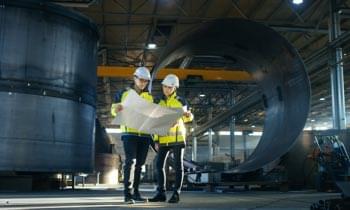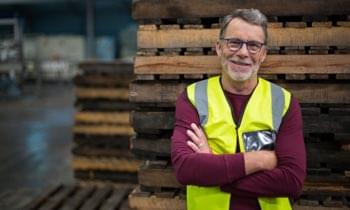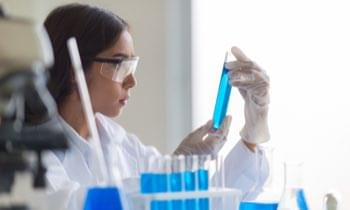 List of Major Piping Projects Carried Out
| Project | End User | Description |
| --- | --- | --- |
| Loading Rack Facilities at RT, Distribution,Saudi Arabia | Dragados Gulf | Fabrication & Supply of Bypass Chamber MOC: Carbon Steel, A106 |
| Musandam Gas Plant- Spool Fabrication Project | Oman Oil Company Exploration & Production LLC (OOCEP) Direct Order | Fabrication & Site installation of Pipe spools for Sodium Hypochlorite/ RO/Firewater plant - MOC: SS316L, Carbon Steel |
| Pump Station No.7, 1st and 2nd Increments, Abqaiq, KSA | Saudi Aramco | Fabrication & Supply of Bypass Chamber MOC: Stainless Steel, SS316L |
| RasTanura Producing Project Saudi Arabia | Saudi Aramco | Fabrication & Supply of Bypass Chamber MOC: Stainless Steel, SS316L |
| Construct of Desalination & Power Plants- Yanbu, Phase-3 Saudi Arabia | Kingdom of Saudi Arabia Saline Water Conversion Corporation | Fabrication & Supply of Bypass Chambers MOC: Carbon Steel, A106 |
| SABIC Revamp GWR+MLI &Vibronics Project, Saudi Arabia | Saudi Basic Industries Corporation | Fabrication & Integration with GWR of Bypass Chamber MOC: Stainless Steel, SS316L |
| Hydrogen refueling station Project | Air Liquide, UAE | Fabrication & Supply of SS316L Pipe spool- 2,and 4 MOC: Stainless Steel, SS316L |
| MIXED USE BUILDING ON PLOT #317-1080 | Water Bird Water Treatment Chemicals LLC Dubai, UAE | Design & Fabrication of Filter Vessels with ASME "U" stamp (21"x 60") MOC: SA 516 Gr.70N MAWP: 1.589MPa @ 85ºC Code: ASME Sec VIII Div.1 Ed2015 |
| MIXED USE BUILDING ON PLOT #317-1080 | Water Bird Water Treatment Chemicals LLC Dubai, UAE | Design & Fabrication of Filter Vessels with ASME "U" stamp (30" x 60") MOC: SA 516 Gr.70N MAWP: 1.112MPa @ 85ºC Code: ASME Sec VIII Div.1 Ed2015 |
| Vacuum Pumping System for Saudi Aramco Research Centre at KAUST | Saudi Aramco Research Centre | Design & Fabrication of Vacuum Receiver Vessels with ASME "U" stamp MOC: SA 516 Gr.70N MAWP: 1.03MPa @ 85ºC Code: ASME Sec VIII Div.1 Ed2017 |
| Vacuum Pumping System for Saudi Aramco Research Centre at KAUST | Saudi Aramco Research Centre | Design & Fabrication of Vacuum Receiver Vessels with ASME "U" stamp MOC: SA 240 TP304 MAWP: 1.03MPa @ 85ºC Code: ASME Sec VIII Div.1 Ed2017 |
| Revamp of Cyclemax package of "MREP" Project | Hindustan Petroleum Corporation limited (HPCL) | Fabrication of Dust collector Assembly with ASME "U" stamp MOC: SA 516 GR.70N MAWP: 1.164MPa @ 120ºC Code: ASME Sec VIII Div.1 Ed2017 |
| New Gathering Center for GC-32, SEK | Kuwait Oil Company (KOC) | Design & Fabrication of Strainer housing with ASME "U" stamp 10" MOC: SA 516 GR.70N MAWP: 43.4bar @ 93ºC Code: ASME Sec VIII Div.1 Ed2017 |
| New Gathering Center for GC-32 | Kuwait Oil Company (KOC) | Design & Fabrication of Strainer housing with ASME "U" stamp 18" MOC: SA 333 Gr.6 (LTCS + Impact) MAWP: 96bar @ 93ºC Code: ASME Sec VIII Div.1 Ed2017 |
| TAWKE PWT & Facility drain Project | DNO ,Iraq | Fabrication of CPI separator internals, Nitrogen Headers & process spools MOC: Stainless Steel, SS316L |
| UMA 200B 55/21 Project | Al Masood Oil & Gas, UAE | Fabrication of Sea Water Collector Vessel MOC: Stainless Steel, SS316L |
| Olefins Facility Project | Exxon Mobil | Fabrication of Ammonia Flow Control Unit Skid with Piping (4 Units) MOC: Stainless Steel, SS316/L |
| Expec Arc Project | Saudi Aramco (EXPEC RTCC) | Design & Fabrication of Vacuum Receiver Vessels with ASME "U" stamp MOC: SA 516 Gr.70N MAWP: 1.03MPa @ 85ºC Code: ASME Sec VIII Div.1 Ed2017 |
| Expec Arc Project | Saudi Aramco (EXPEC RTCC) | Design & Fabrication of Vertical Knock out Pot Vessel with ASME "U" stamp MOC: SA 240 TP316 MAWP: 1.03MPa @ 85ºC Code: ASME Sec VIII Div.1 Ed2017 |
| PKI TA-3 Project | Pilipinas Kao Inc., Philippines | Design & Fabrication of Vacuum Receiver Vessels with ASME "U" stamp MOC: SA 240 TP316 MAWP: 1.03MPa @ 85ºC Code: ASME Sec VIII Div.1 Ed2017 |
| BS IV Project, Barauni Refinery | Indian Oil Corporation Limited | Fabrication of Dust collector Assembly with ASME "U" stamp MOC: SA 516 GR.70N MAWP: 1.164MPa @ 120ºC Code: ASME Sec VIII Div.1 Ed2017 |
| TPC DATAN EXPANSION PROJECT , TAIWAN EPC:- GE | CECO Peerless UK | Fabrication of Ammonia Manifolds Piping And catalyst support Frame |
| PKI TA-3 Project | Pilipinas Kao Inc., Philippines | Design & Fabrication of CYCLONE SEPERATOR Vessel with ASME "U" stamp MOC: 304L MAWP: 10 Bar @ 85ºC Code: ASME Sec VIII Div.1 Ed2017 |
| South West Gas fields development Project- Gas treatment Unit | Sonatrach – Algeria LTHE –India CECO Peerless | Fabrication of Raw Gas, Raw water , Diesel and Fuel Filters 18 Nos MOC: SA 516 GR.70N MAWP: 20-50 bar @ 120ºC Code: ASME Sec VIII Div.1 Ed2017 |
| Sharjah National Oil Company Metering Skid | SNOC – Sharjah , Petrofac , Sharjah, Alderley , Dubai | Fabrication & Supply of Pipe spool with PWHT MOC: A106 Gr B |
| NSGEP –KOC project | KOC - Kuwait, LTHE –India, AA Power system, Kuwait | Fabrication of Fuel Tanks -2 Nos MOC: SA 516 GR.70N MAWP:10 bar @ 120ºC Code: ASME Sec VIII Div.1 Ed2017 |